Even if you are a visitor with minor interests in wildlife, you will be amazed at the massive groups of elephants, whales, dolphins, leopards, birds and fish that you see exhibited in many of the National Parks in Sri Lanka. For one who is fond of wildlife, these are the places to visit in Sri Lanka for an ultimate wildlife experience.
.
Yala National Park
Located in the south eastern region of the island, this is the second largest, yet most visited National Park and is one of the best places to visit in Sri Lanka. The entrance to the park is from the city of Tissamaharama where a tracker is given to all entering vehicles along with detailed information for way-finding around the park. On your jeep safari to Yala National Park, you will see colorful storks, dozing crocodiles, fantailed peacocks, hanging monkeys, elephants wandering around and of course the popular leopard. The rich birdlife at Yala National Park includes about 130 species of birds. The park also provides for camping opportunities amidst the wildlife.
.
Sinharaja Rain Forest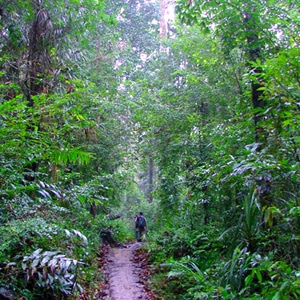 Sinharaja Rain Forest is a UNESCO world heritage site and spans an area of 18900 hectares of tropical lowland rainforest. Located in the southern province of Sabaragamuwa, this rainforest has two main nature trails that begin at the same point but lead to two different peaks. Both are equally enjoyable for nature lovers. The forest has an abundance of tall green trees growing close together, small streams of clear water wear the water animals reside and a canopy of woods where the bird species are seen. The frequently seen animals here are some very unique ones including the giant squirrel, jungle squirrel, purple faced monkey, macaque and badger mongoose.
.
Wilpattu National Park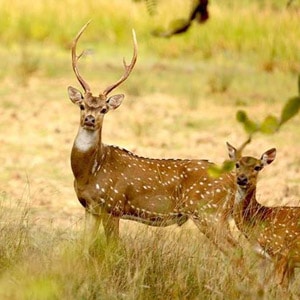 This is the largest wildlife sanctuary in Sri Lanka and is a major Sri Lanka tourist attraction. Wilpattu National Park is made up of a unique complex of over 50 wetlands known as "villu's". In addition to these, you will find varying natural habitats such as rocky outcrops, open grasslands, scrublands, dense forests, and coastal belts to provide for the wide variety of species that live here. The biggest attractions at Wilpattu are the leopards, sloth bears, asian elephants, spotted deer, barking deer, water buffalos, crocodiles, jackals, wild pig and samba.