HOLIDAYS WITH SRI LANKA CHRISTI TOURS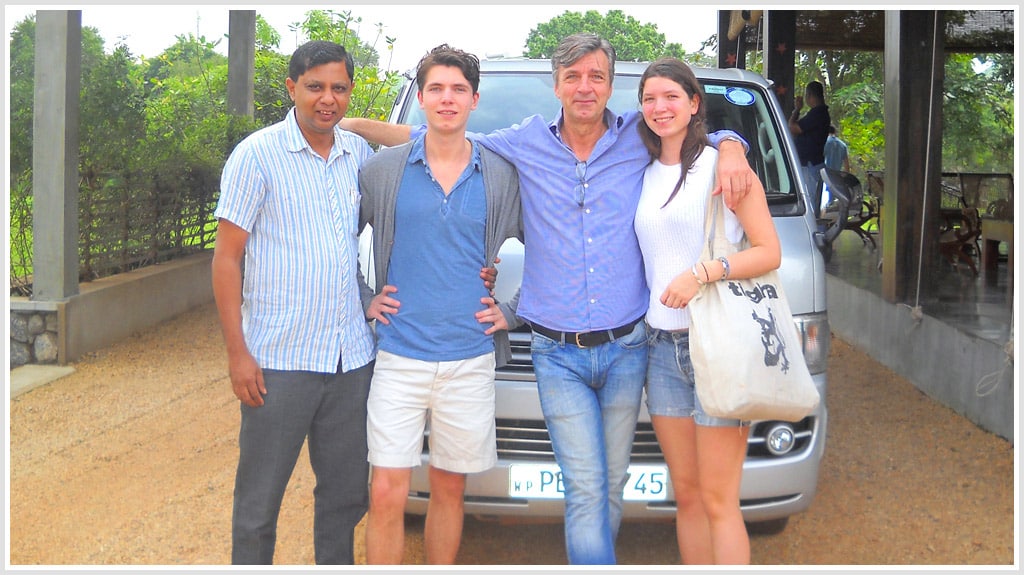 I am Christi Fernando owner of Sri Lanka Christi Tours. I hold national tourist guide lecturers license issued by the Sri Lankan government authority, ( License no: N-1667).
I have studied and worked in Australia for many years in the past. After returning back to Sri Lanka I engaged in tourism industry. I am always happy and ready to provide the best service for my clients. Our aim is to provide a very personalized service to our clients with their personal interests in mind. We would be very happy to fulfill your expectations.
.
POPULAR DAY & MULTI DAY TOURS
I am happy to organize your personal tour according to your own personal interests such as Nature, Wildlife , Bird watching , Beach, Archaeological and Combination tours ranging from one day tours up to 30 day tours.
Hello! Our family had a wonderful holiday in Sri Lanka.At first we are particularly grateful to Mr. Christi for he help. He patiently explained our every questions by email and he did what he could do for us in travel. Good place, good people, good views, and I want to say I will go to Sri Lanka again. Wait for us…..

Anuok Manon Robin – Netherland

We had a great 10 days tour in Sri Lanka. Trustworthy throughout the trip and very good at combining driving and guiding. The tour gave us a brilliant insight in the Sri Lankan history, culture and local life. We will highly recommend travelling with Christi.

Landra & Alissa – Germany
SRI LANKA HOLIDAY DESTINATIONS
Beautiful Sri Lanka is rich in history, culture, and natural beauty. Sri Lanka has more than 2500 years of recorded history. During the colonial period Sri Lanka was known as Ceylon. Sri Lanka has a beachmore than 1600km long with golden pebbles around the island. Sea water temperature is 26 degrees which is ideal for swimming. Sri Lanka is a country with sunshine through out the year.